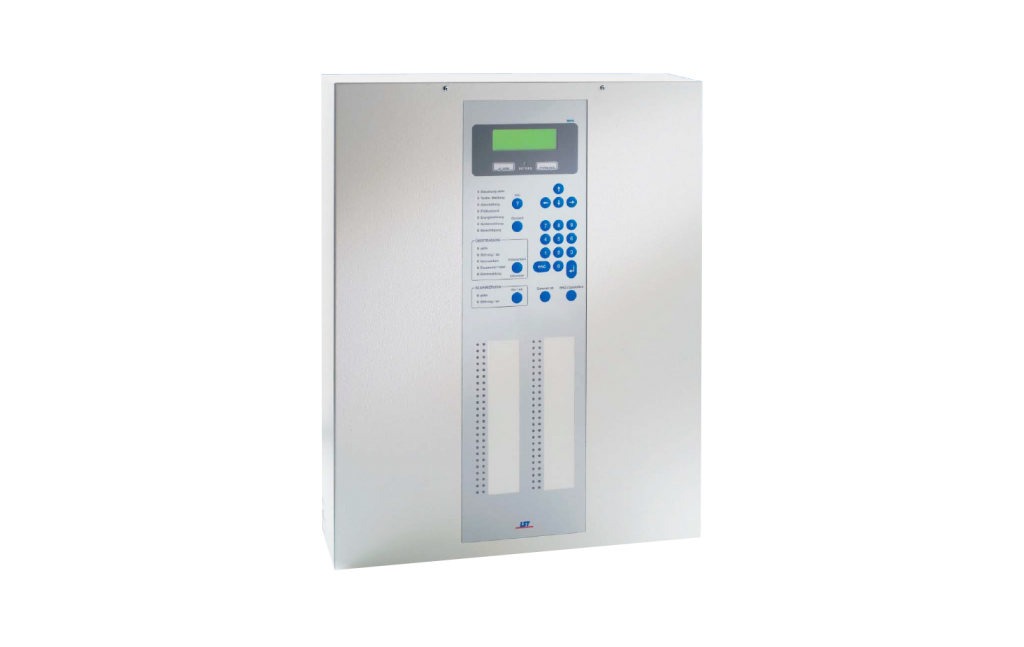 Informations
Description
The Fire Detection Control Panel BC216-1 is designed as a modular system. According to your system's concept and size, it can be expanded individually.
The control panel provides two slots for the connection of function modules (Conventional Detector Interface GIF8-1, Loop Interface LIF64-1 or LIF128-1) to which a maximum of 16 detector lines in addressable conventional technology or a maximum of two ADM loops or a combination of the both can be connected. In this way, you obtain the highest degree of flexibility for virtually any task.
The ADM loop principle offers intelligent analogue ringbus technology with bi-directional data transfer. Each loop provides for the software-aided administration of up to 318 physical address points in a maximum of 144 detector zones. Addressable conventional technology allows for the connection of automatic and non-automatic fire detectors as well as the unambiguous identification of the activated detector in the event of an alarm.
Depending on the respective system, a Fire Brigade Interface FWI2-1, a Fire Brigade Interface Additional Board FWZ2-1, an LED-Display Field LAB48 as well as further optional componentries can be installed in addition. Easy parameterisation on the control panel's display and operating unit, via a PC keyboard, or by means of a PC software enables you to tailor the control panel to your individual requirements.
Technical specifications
Mains voltage: 230VAC +10/-20%, 47 to 63Hz
Connection power: 75VA
Output voltage: typ. 27.6VDC
Output current of power supply: max. 2.3A
Own current consumption at 24V: typ. 90mA (without optional componentries)
Ambient temperature: -5°C to +50°C
Dimensions W × H × D: 420 × 520 × 130 (mm)
Colour: grey-white, RAL 9002
Weight without accumulator: approx. 7.2kg
Accessories
ABB216-1

Display Keyboard Card

ZTB216-2

Processing Board

NTB216-1

Power Board
Also exist in version "Master" (BC216-2) and version Slave (BC216-3)