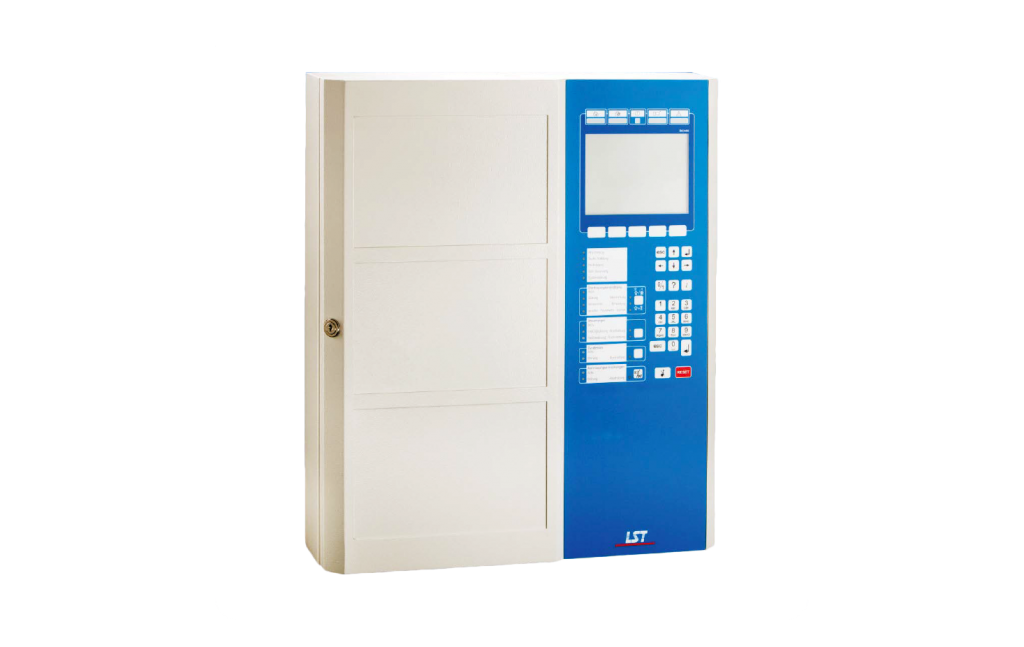 Informations
Description
The Fire Detection Control Panel BC600-8 with its modular structure can be individually adapted to the requirements of the system. The control panel can be easily expanded later, which makes the control panel a futureproof investment.
The control panel has 8 mounting positions for the installation of function modules – for example, loop interfaces or conventional detector interfaces. Therefore, up to 8 loops with selectable loop protocol, a maximum of 64 detector lines in addressable conventional technology or a combination thereof can be connected to the BC600-8. If extension housings are used, the control panel can serve up to 54 function modules – including a maximum of 20 loop interfaces. As a result, you get the highest flexibility, even with larger fire detection systems.
The Series BC600's intelligent loops offer ringbus technology with bi-directional digital data traffic. Each loop provides for the software-aided administration of up to 318 physical address points in a maximum of 200 detector zones. Addressable conventional technology allows the connection of automatic fire detectors and manual call points as well as the unambiguous identification of the activated detector in the event of an alarm.
At the front of the housing of the BC600-8, there are 3 expansion fields for the installation of additional devices such as an LED display field, an LED button field, an event printer or an authorization lock. When the control panel is expanded, this not only saves space but also reduces the costs for auxiliary case, mounting and cabling.
The easy parameterisation by means of the PC software PARSOFT allows you to optimally adapt the control panel to your individual requirements in a time-saving way. AUTO-setup facilitates the parameterisation through automatic detection and presetting of componentries and loop elements.
Technical specifications
Mains voltage: 230VAC +10/-20%, 47 to 63Hz
Ambient temperature: -20°C to +60°C
Dimensions W × H × D: 444 × 530 × 121 (mm)
Colour housing: grey white, RAL 9002
Version with 2A power unit
Connection power: 75VA
Output current of power unit: max. 2.3A
Weight without accumulator: appox. 8kg
Version with 4A power unit
Connection power: 140VA
Output current of power unit: max. 4.3A
Weight without accumulator: approx. 8.4kg
Accessories