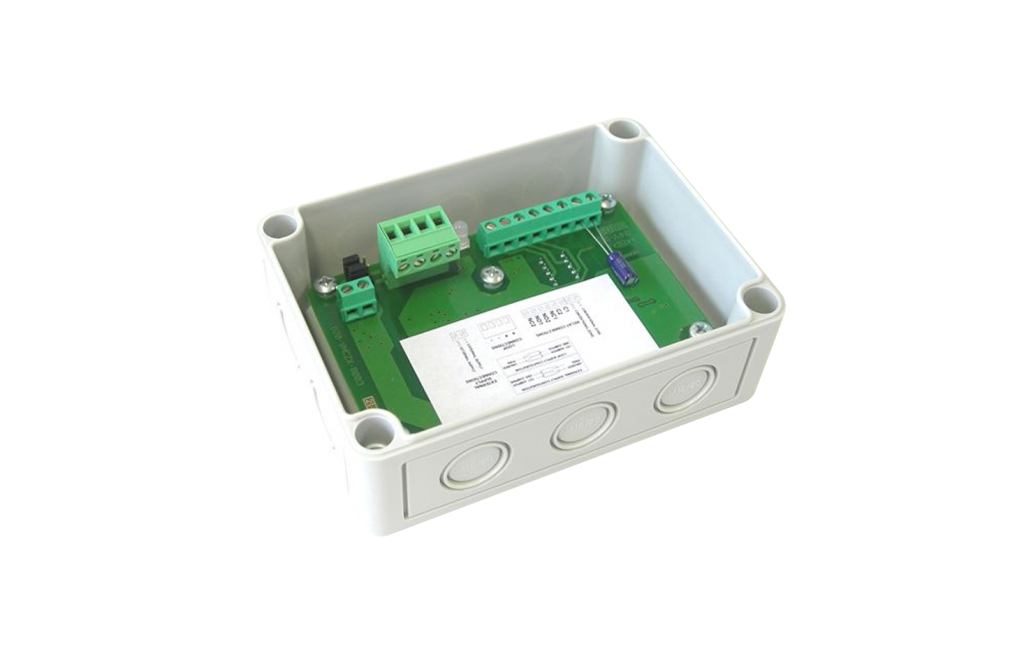 Informations
Description
The conventional zone module is a device permitting to interface an analogue-intelligent addressable loop to a conventional detection zone. The analogue panel sees this device (and all the conventional sub-system) as a single addressed device on the loop. Conventional zone conditions as normal, open and short circuit and alarm are detected by this module and notified to the analogue control panel by the module itself; nevertheless this device is not capable of detecting the removal of a sensor from the conventional line.
The conventional zone module can be powered in different ways: either directly by the analogue detection loop or by an external power supply source. The conventional zone module is capable of monitoring its power supply (whether from the analogue loop or external) and measure the actual current that is flowing to the conventional zone line, giving the analogue control panel full control over the conventional sub-system and its status.
In addition to the above-said main feature, the conventional zone module is equipped with a non-supervised double pole relay output that can be used by the analogue control panel as an output module, for example, to provide a reset feature to some particular conventional systems.
Technical specifications
Power Supply: 15-40 V
Average Current Consumption: I=120 uA
Standby Current: 500uA
Power up time: 2 sec
Operating Temperature Range: -30°C / +70°C
Humidity (non condensing): 95% RH
Nominal Relay Switching current: I=2A V=30Vdc