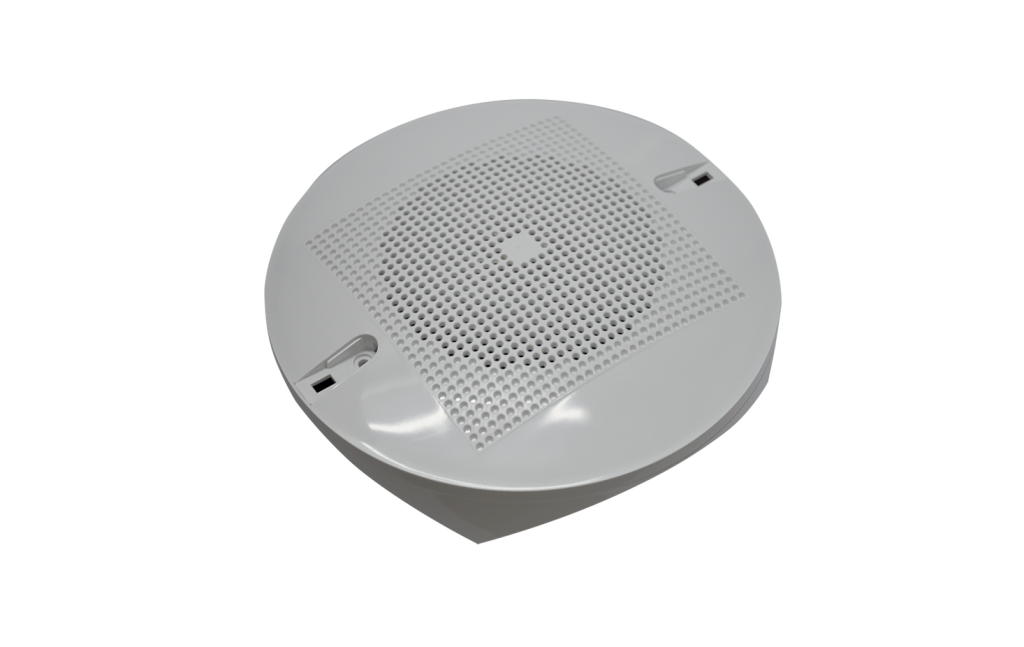 Informations
Description
The SGVA100 wireless voice annunciator is an output device which reproduces voice messages and can be activated, in the event of alarms, faults or emergency conditions, by the control panel.
The activation command is sent from the control panel to the voice annunciator through the VW2W100 Vega wire to wireless translator interface module and other possible SGWE100 wireless expander modules. Communication between the SGVA100 and the VW2W100 / SGWE100 modules is obtained via the "Sagittarius" wireless, analogueintelligent bidirectional protocol. Radio communication meets European standard EN 54-25.
Up to 3 voice messages can be recorded and/or chosen on a single SGVA100, each having a maximum duration of 32 seconds.
Technical specifications
Operating frequency range: 868.15 MHz – 869.85 MHz
Radiated power range (typical): 5 dBm (3 mW)
Radio signal's modulation type: FSK
Communication range with VW2W100 or SGWE100: 200 m (in open space)
Main battery type: CR123A (3.0V & 1.2 Ah)
Secondary battery type: CR123A (3.0V & 1.2 Ah)
Main battery lifespan: 5 years typical
Secondary battery lifespan: 2 months typical
Voice's output at 1m distance: from 70 to 110 dB
Nominal output power: not less than 0.75 Watts
Temperature range: from –10°C to +55°C
Tolerated humidity range (no condensing): from 5% RH to 90% RH
Dimensions: 170 mm diameter 70 mm height
Weight: 410 g