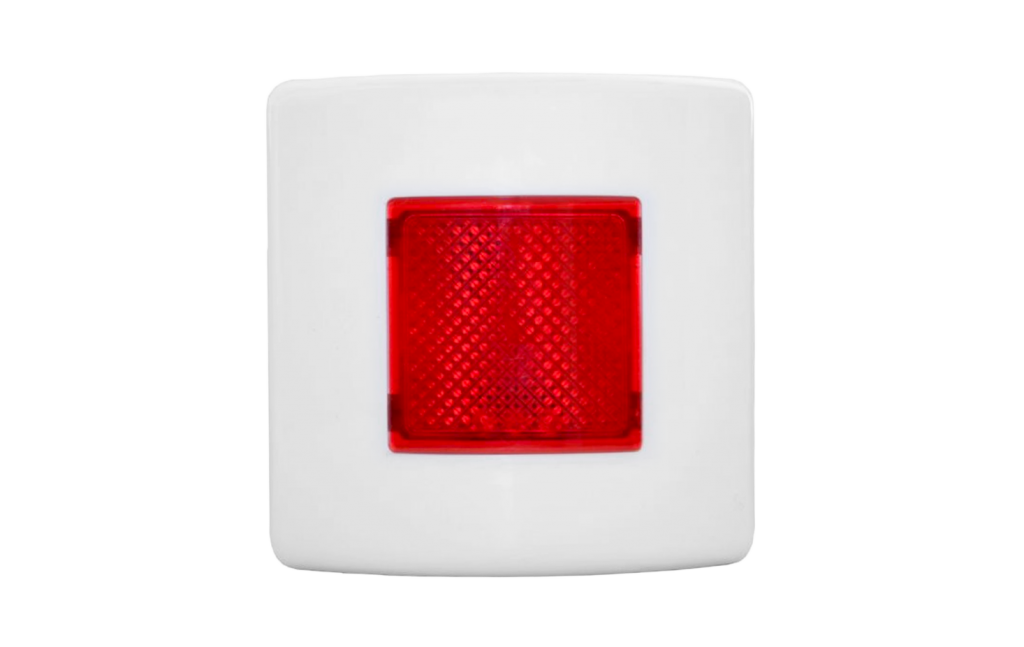 Informations
Description
The SGFI100-S provides visual indication of an alarm when the wireless detector is remotely installed. The device is designed to operate on the European approved 868MHz frequency in Static Routing wireless and is supplied with primary and secondary batteries.
The wireless remote indicator is an output device which, activated by the control panel, switches on its red light in the event of an emergency fire alarm.
The activation command is sent from the control panel to the indicator through the wire to wireless translator interface module and other possible wireless expander modules.
Technical specifications
Operating frequency range: 868.15 MHz – 869.85 MHz
Max radiated power: 5 dBm (3 mW)
Radio signal's modulation type: FSK
Operating frequency channels: 7
Communication range with the translator or the expander: 200 m (in open space)
Main battery type: CR123A (3 V & 1.2 Ah)
Backup battery type: CR2032А (3 V & 235 mAh)
Main battery lifespan: 5 years
Backup battery lifespan: 2 months
Operating temperature: from –10 to +55 °C
Max tolerated humidity (no condensing): 95% RH
IP rating: 42
Dimensions: 80 mm x 80 mm x 27 mm
Light's signal pattern: Continuous
Compatible Wirelex program version: up to release 5.1.3
Compatible translator model: VW2W100
Period of control signals transmission: 7 seconds suggested
Supervision period: 3 minutes suggested