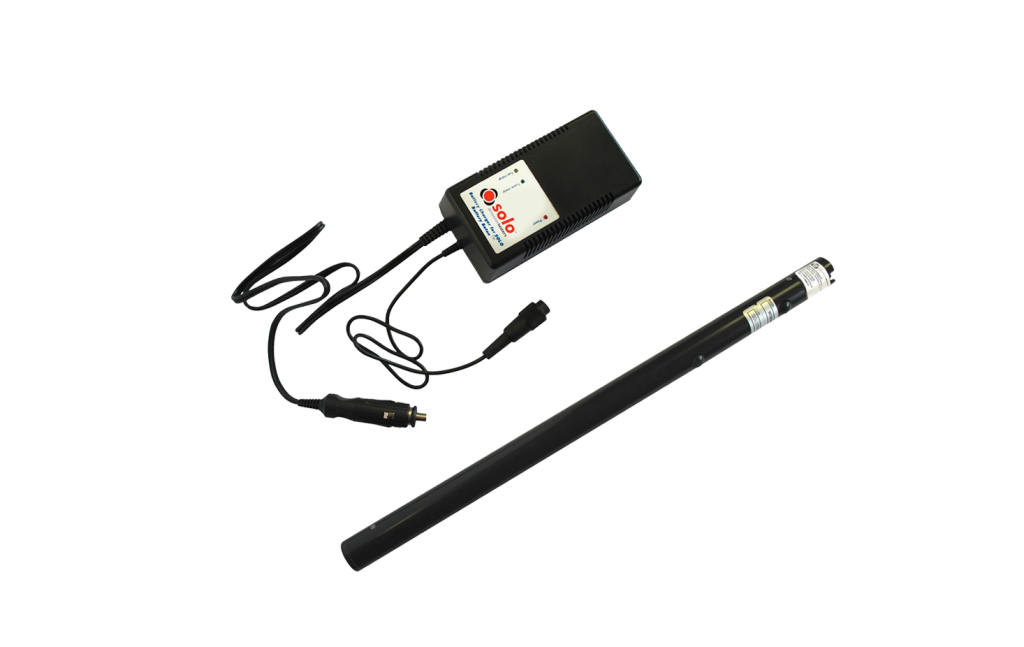 Informations
Description
The new Solo770 Battery Baton is a higher capacity version (3000mAh) of the Solo760 (2200mAh). It allows greater efficiency on site as it gives more tests per battery, for the same charge time as before but provided by the new Solo727 charger. This Solo727 charger provides the same functionality as before – enabling fast charging of Battery Batons from both mains power and in-vehicle outlets.
Products Affected
Solo Battery Batons are used with the Detectortesters range of test equipment:
Solo460 Cordless Heat Tester
Testifire 1000 – Combined Smoke and Heat tester
Testifire 2000 – Combined Smoke, Heat, and CO tester
Scorpion 7000 and 8000 – Scorpion Controllers
All existing 2-baton kits that include the above products will be updated to include the higher-capacity batteries and chargers.
The older Solo760 batons and Solo726 charger will continue to work with Solo, Testifire, and Scorpion products, and do not need to be replaced unless they have reached the end of their useful life.
Each charger and battery combination is designed and certified to give a 60-90 minutes charge time i.e. Solo726 charges Solo760 batons, and Solo727 charges Solo770 batons. To help match the battery to the charger, a red sleeve has been added to the Solo727 Charger (on the battery lead) which corresponds to a red collar on the top of the Solo727 battery baton. The Solo726 charger and Solo760 battery baton continue to be all black.
Technical specifications
Solo770 Battery Baton
Cell Technology: NiMH
Capacity: 3000mAh / 7.2V
Weight: 500g
Dimensions: 28mm Dia x 490mm long
Environment Operating Temperature: 5°C to 45°C / 41°F to 113°F
Humidity: 0-90% RH non-condensing
Charger: Solo727
Solo727 Charger
Input Mains: 100-240V AC 50/60Hz, 0.6A
Input DC: 13.8V DC, 2.3A
Output Fast Charge: 8.4V DC 3A
Output Trickle Charge: 8.4V DC 160mA
Fuse Rating (internal – not userreplaceable): T3.15A TH250V
Weight: 294g
Dimensions: 134 x 55 x 30mm
Environment Charge Temperature: 10°C to 35°C / 50°F to 95°F
Humidity: 0-90% RH non-condensing
Each element are available separately