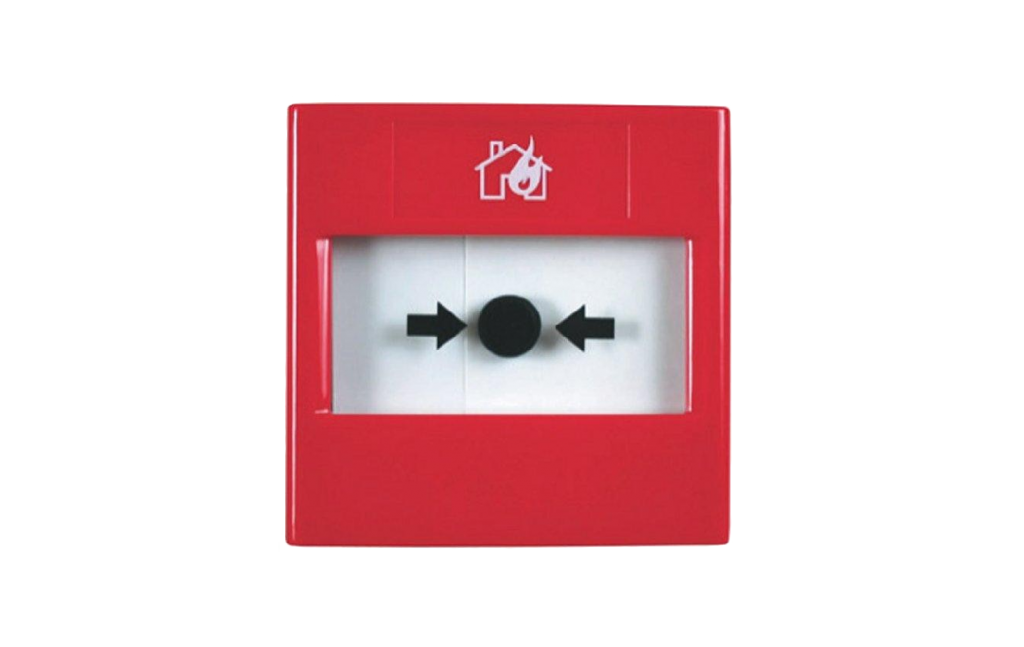 Informations
Description
The SGCP100 wireless call point has a resettable plastic element which has the look of glass. The element once activated can be easily reset by use of a special key. The device is designed to operate on the European approved 868MHz frequency and is supplied with primary and secondary batteries.
The wireless resettable call point is a wall-mounted device that, when activated, initiates an alarm on the fire security system.
In order to operate, this device requires an analogue control panel, a wire to wireless communication protocol translator module and, if necessary, one or more wireless expander module to extend the area coverage of the wireless sub-system. Communication between the wireless call point and the translator or expander modules is wireless and uses the proprietary Sagittarius protocol.
After its use the call point unit can be simply reset with its proper key, making it immediately ready for reactivation: as a matter of fact this device offers the final user the practical benefits and advantages of a reusable device.
Technical specifications
Communication range with the wire to wireless translator or wireless expander: 200 m (in open space)
Operating frequency: 868 MHz
Modulation type: FSK
Operating frequency channels: 7
Radiated power: 5 dBm (3 mW)
Primary battery type: CR123A (3V & 1.2 Ah)
Secondary battery type: CR2032А (3V & 250 mAh)
Approved battery voltage range: 2.75V – 3.20V
Main battery lifespan: 6 years
Secondary battery lifespan: 2 months
Dimensions: 86 mm x 86 mm x 59 mm
Weight: 186 grams (without batteries)
Operating temperature range: from –10 °C to +55 °C
Accessories
CR2032

3v Lithium Coin Battery

CR123A

3v Lithium Battery