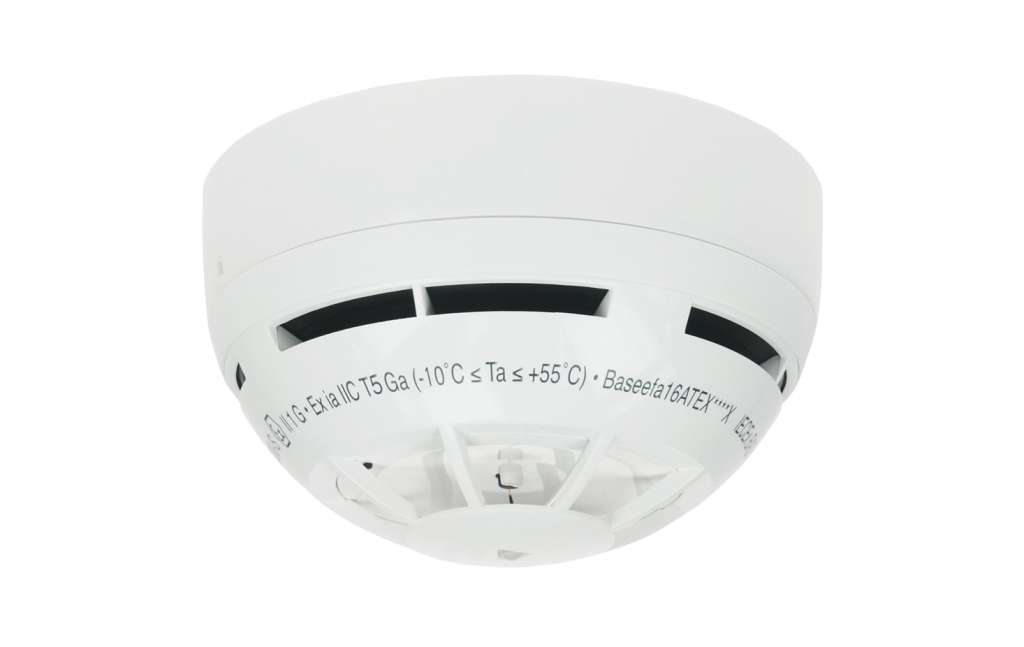 Informations
Description
The SG350-IS Intrinsically Safe Wireless Optical Heat Detector is a fully intelligent device which is compatible with all of the Argus Wireless Translator and Expander Modules and has been approved for use in Category 1, 2 or 3 hazardous atmospheres. Its fully wireless capability means it requires no special wiring or barriers making installation quick, safe and cost effective. The Argus range of wireless detectors are third party approved to EN54 and utilise the latest cutting edge technologies and features. The well proven adaptive radio signal processing algorithms combined with the latest detector design ensure the highest levels of life safety and system reliability.
Technical specifications
Operating frequency range 868 – 870 MHz
Max radiated power 5dBm (3mW)
Operating channels Multiple
Dimensions 110mm x 65mm
Primary battery CR123A (3 V & 1.2 Ah)
Secondary battery CR2032A (3 V & 0.24 Ah)
Weight (without batteries) 190g
Operating Temperature (no icing) -10°C to +55°C
Max humidity (non condensing) 95% RH
IP rating 40
Primary battery lifespan (typical) 3 years
Secondary battery lifespan (typical) 2 months
Translators/Expanders must be sited in safe areas. Refer to Argus Security Application Guide for IS Wireless Devices to aid safe implementation.