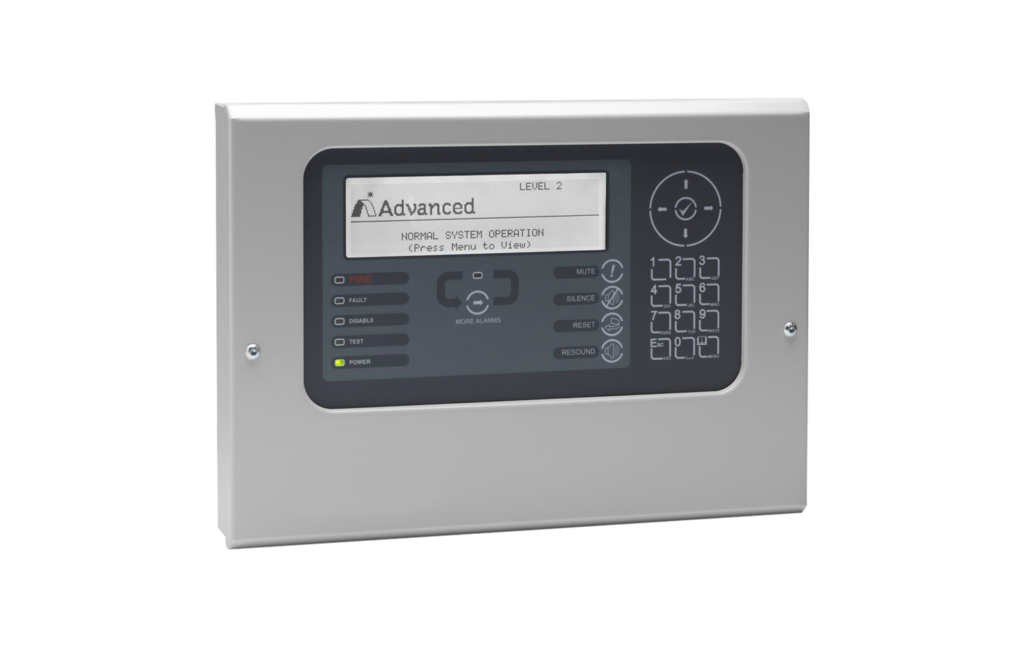 Informations
Description
The remote terminals utilise the same graphical LCD user interface that can be found on the MxPro 5 series fire panels and are based upon the same advanced, flash based, microprocessor technology.
The MxPro 5 panels and remote terminals can communicate over the same 2-core network cable.
They feature an integral network interface incorporating a special screen termination to prevent mains frequency earth-loop currents flowing between network nodes. The Ad-NeT network operates as a true peer-to-peer system with full cross panel reporting, control and cause-and-effect functionality of up to 2000 zones.
All remote terminals incorporate buzzer mute, view, enable/disable and test facilities with dedicated system and navigation keys for simple user control. The display information is fully programmable by individual zone or sector and can display any combination of fires, faults, pre-alarms or plant alarms. E.g. can display all information in its own sector, but can only show fire signals from other sectors of a building.
Technical specifications
Display: White backlit 240×64 graphical LCD
LED Indicators: 2 red (1 x Fire, 1 x Alarm), 1 green (Power) & 3 amber (Fault & System)
Keypad: Alpha numeric keypad, navigation keys & on-board buzzer mute facility
Controls: System keys for Mute, reset, Silence, Resound
Key-Switch Input: Optional level 2 access enable key switch
Power Supply Input: 24 VDC, 115mA (/FT 150mA) operating range 15-30V
External Supply Monitoring: Monitored external fault input
Number of Fire Zones: 2000
USB/Serial Ports: 1 x USB
Programming: Via on-board keypad or PC running Windows tools
Enclosure: Steel IP30
Cable Entry: 20mm knock-outs. 4 x top and 4 x rear
Colour: RAL 7035
Size H x W x D mm: Enclosure 218 x 300 x 44 Back box only (when recessing) 218 x 300 x 30
Metalwork Options : Semi flushing bezel, special finishes including Stainless & chrom