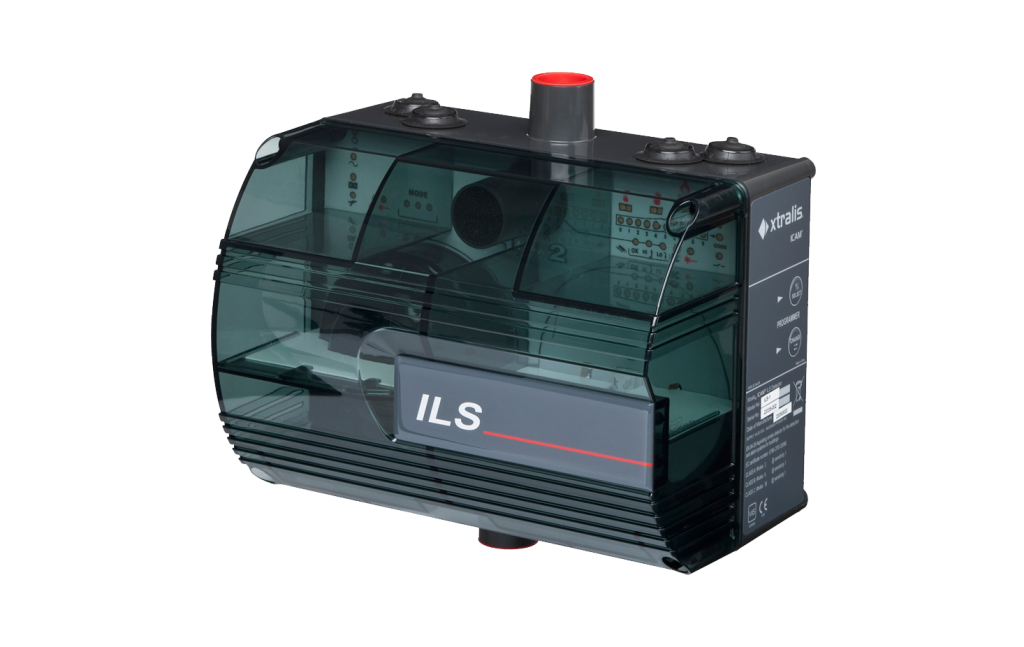 Informations
Description
The ICAM ILS by Xtralis is a stand-alone aspirating smoke detector supplied with Class A, B & C laser air sampling point-in-a- box smoke detection:
Class A: maximum three holes
Class B: maximum six holes
Class C: maximum eighteen holes
It meets the unique needs of numerous applications including industrial spaces such as cell sites, small telecommunications and IT facilities, and underground stations.
Aspirating point detectors are highly effective where traditional smoke detection often fails. ICAM IAS systems are ideal for applications in harsh, dusty and inaccessible spaces, as well as those critical environments that do not warrant the expense of a larger aspirating system. They also have been applied as unique solutions in intrinsically safe environments.
Air is sampled from the protected area through one or two inlet pipes and then passed through an internal cartridge air filter to a single- or dual-channel controller. The sensors placed inside can be conventional or analogue smoke detectors, yours or ours (refer to the product guides for more information). Owners of exclusive residences highly value them for their discrete aesthetics and versatility.
Technical specifications
Single or dual channel smoke detection
Class A, B & C
Multiple detection strategies
100 m (328 ft) per sampling pipe
Microprocessor controlled and programmed
Highest fan capacity in its class
Integral display and programmer
Field serviceable air filter
Adjustable aspirator speed with airflow monitoring
IP65 enclosure
Accessories
2100-0026

Economy Pipe Cutter 0 – 42mm

2100-0025

Pipe Cutter 0 – 42mm

2100-0021

Abs Cement 250ml Tin

2100-0020

¾" (27mm)/10mm Compression Adaptor

2100-0033

Air Sampling Labels 23mm /4mm Hole

2100-0017

Red 10mm Capillary Pipe 100 Metre

2100-0010

Red 25mm X 3/4" Pipe Clip

2100-0008

Plain Red Abs 25mm Cap

2100-0007

Plain Red Abs 25mm Socket

2100-0006

Plain Red Abs 25mm 90° Tee

2100-0004

Plain Red Abs 25mm 90° Elbow

2100-0003

Plain Red Abs 25mm 90° Bend

2100-0001

Red 25mm Abs Pipe 3 Metre Lengths
Also exist in ILS-2 version with 2 laser detectors