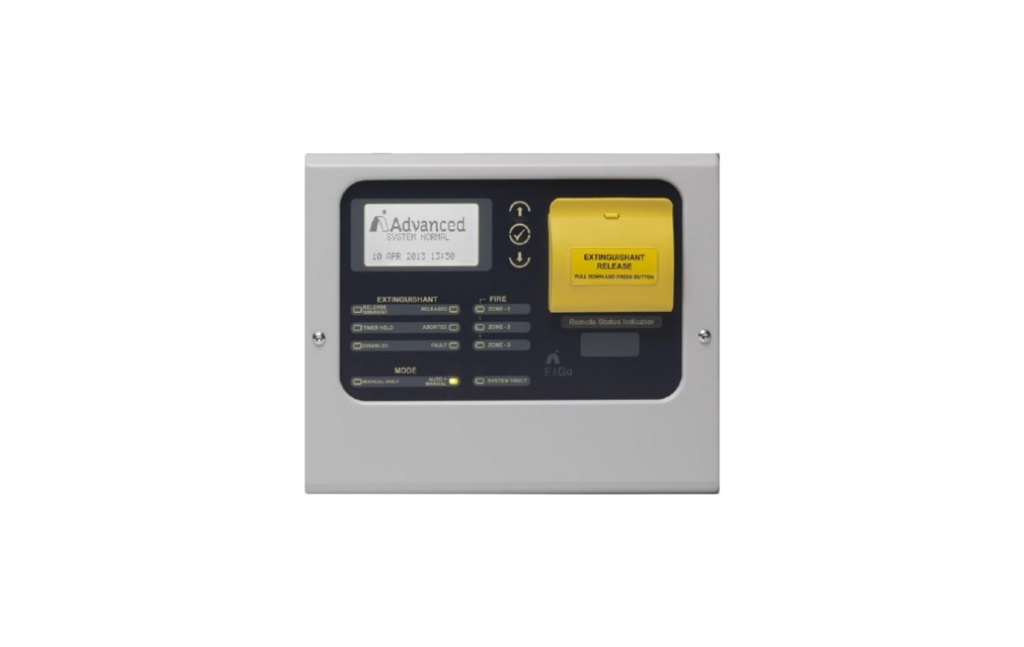 Informations
Description
The Ex Remote Status Indicators are available in two formats, a basic display only with optional key switches or a manual release version with optional keyswitch for automatic/manual mode.
The Ex-extinguishing system detects a fire in the same manner as a fire alarm system, but in addition to sounding alarms, it also controls the release of an extinguishing agent.
The extinguishing agent can take many forms from CO² through to specialist gasses developed solely for extinguishing purposes. The agent is released into the atmosphere in the area where a fire has been detected reducing the density of oxygen in the atmosphere around the fire, thus extinguishing the fire.
The Ex-extinguishing system is used primarily in areas of significant value/strategic importance to businesses e.g. computer suites, telecom switch-rooms thus providing a cost effective solution to protect your work place.
Technical specifications
Enclosure: Steel IP30 (optional IP65 version available upon request)
Dimensions (HxWxD mm): 190 x 235 x 45
Environmental class: Class A – indoor IP30 0°C to 40°C
Humidity: 95% max
Weight (excluding batteries): 1.5Kg
Cable entries (20mm knockouts): 4x top and 4x bottom rear
Power supply: 24V DC nominal (18V – 28V
Relay outputs (optional): 2x rated at 1A 30 V AC/DC (max) 10mA 5V (min) programmable (requires EXP-007F)
Key switches 1 x programmable: Ex-3021 & Ex-3031 – Fitted
Manual release: Ex-3020 & Ex-3021 – No; Ex-3030 & Ex-3031 – Yes
External inputs (monitored): 2 x programmable
Communications: Rs485 to Ex-3000 series control panel
Display: Graphic LCD 124 x 64 pixels
LED indicators: 12 in Total, Fire, Release, Timer, Disablement, Mode and Fault indications.